Palette Set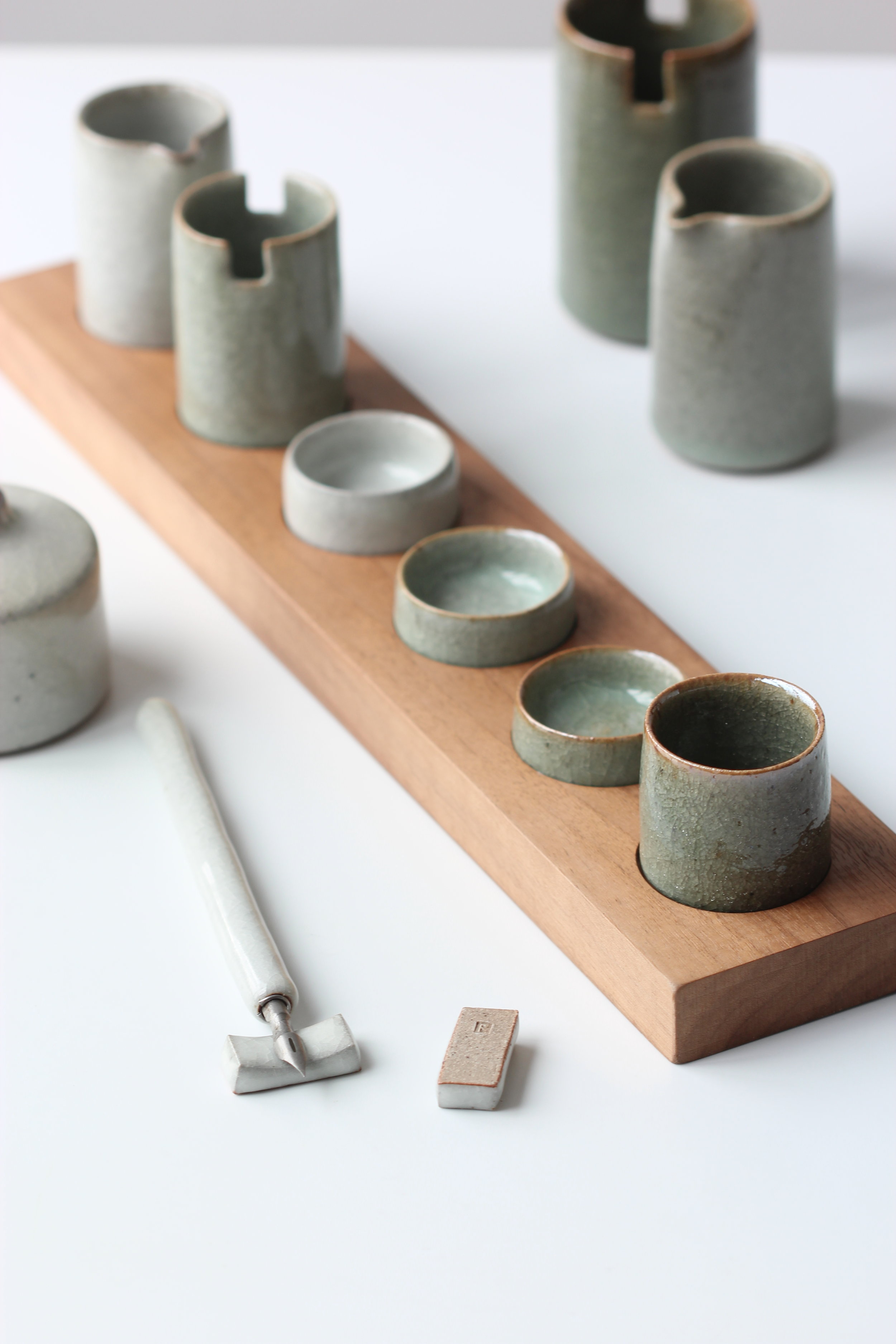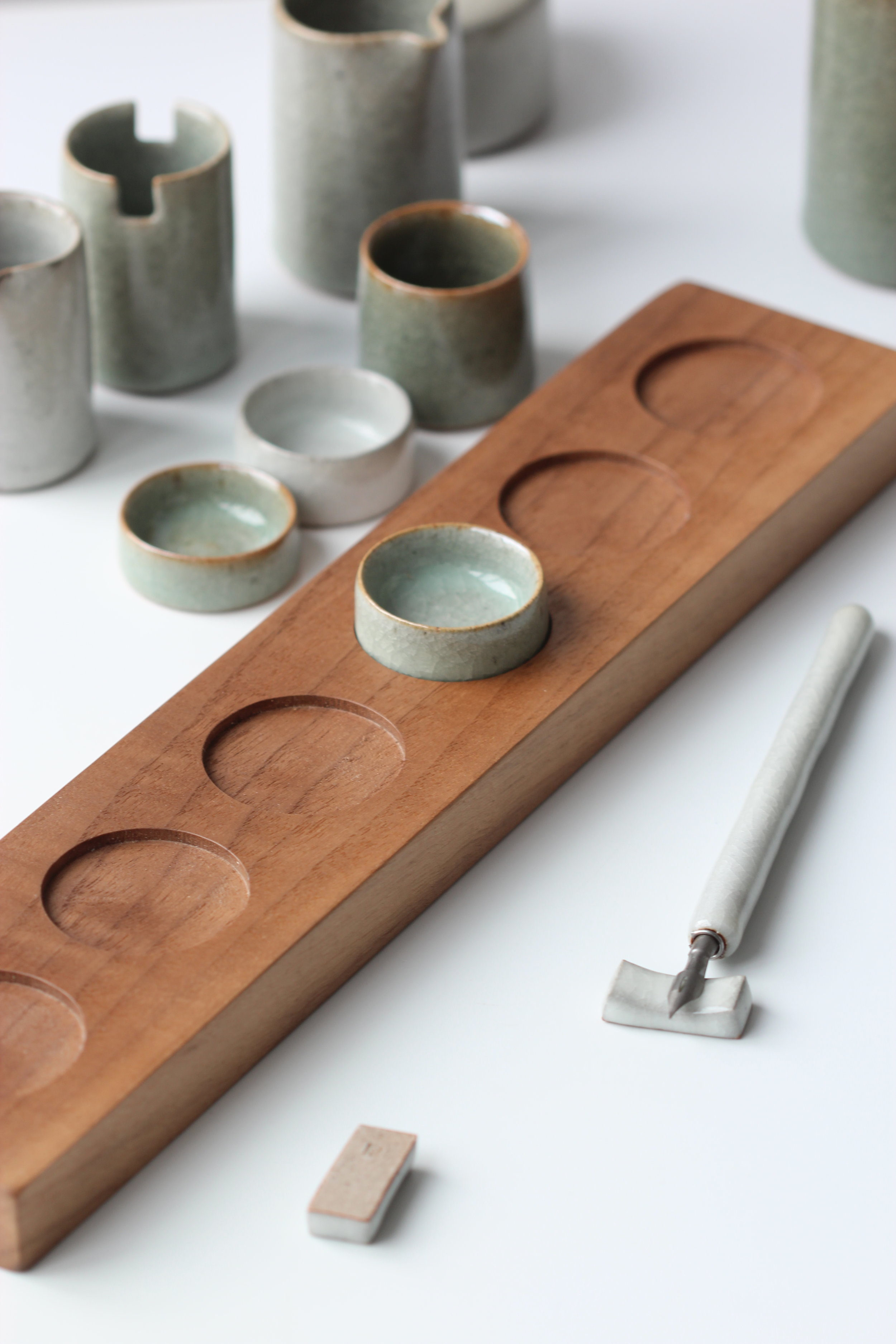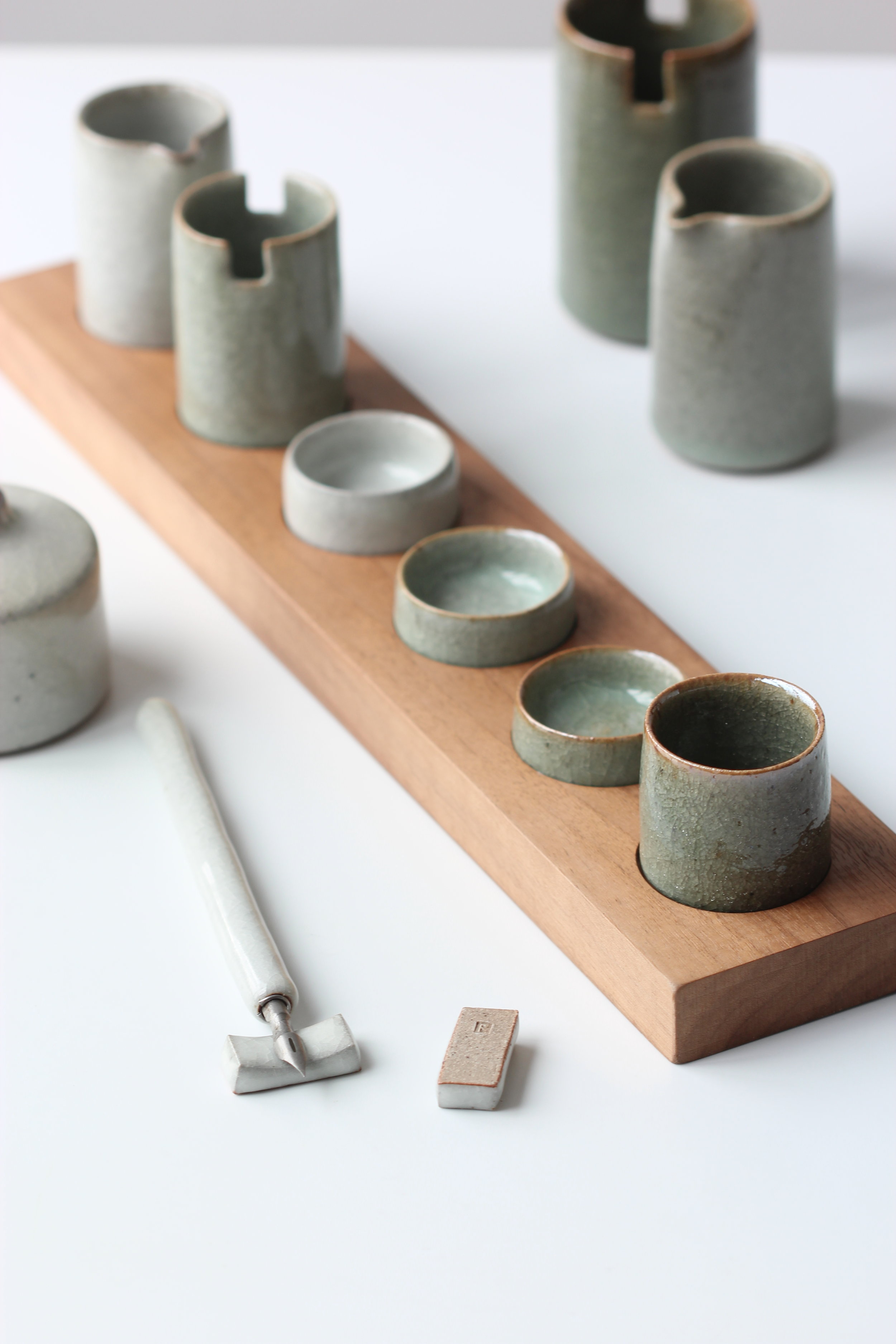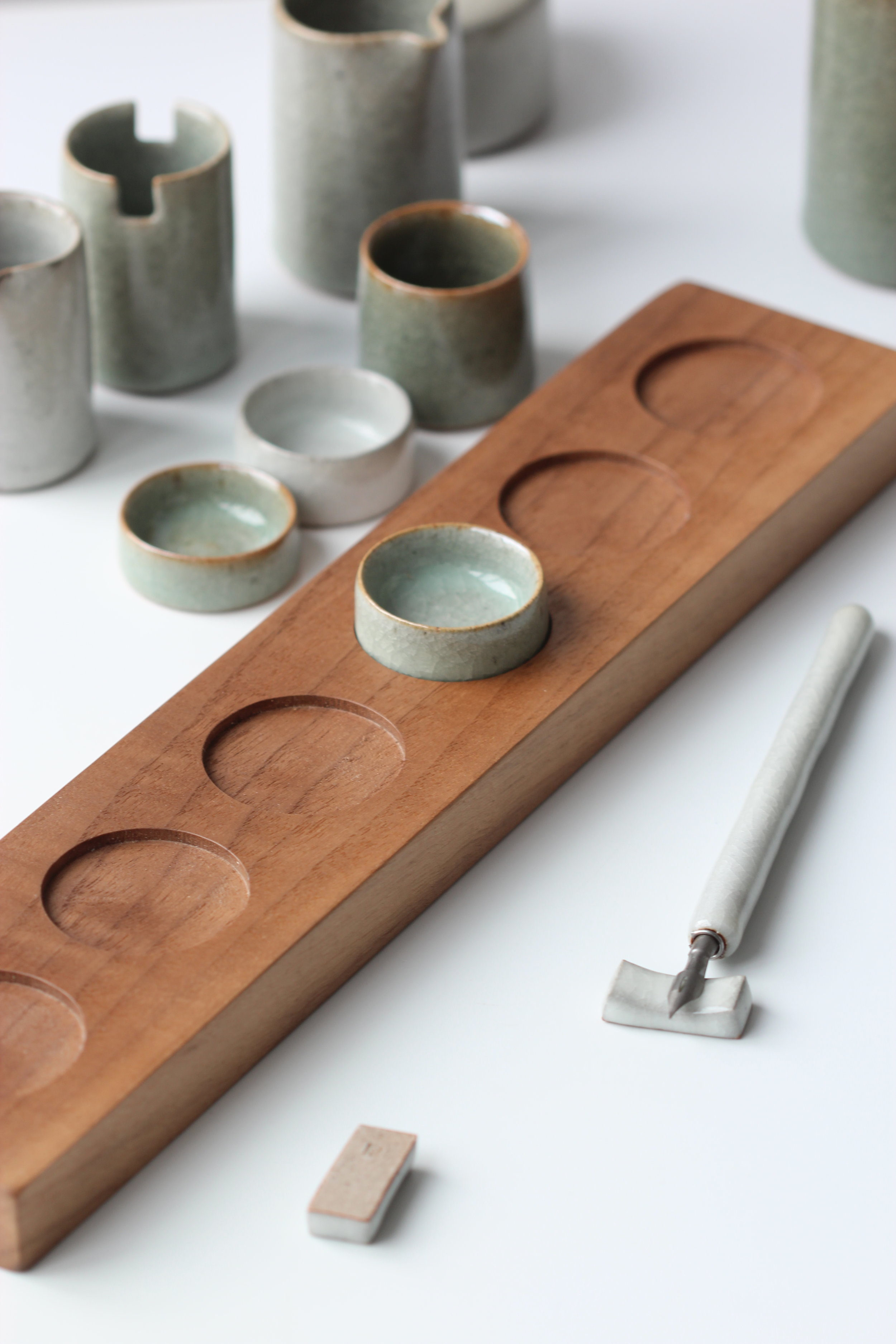 sold out
Palette Set
All pieces included.
A ceramic and wood palette set, these are some of the first I've sold in three years. The wooden tray is made by my good friend Alex Devol, (Woodwoven) and holds six palette pieces. Included too is an external white pen set, including an inkwell and pen rest, a larger dark green brush holder and a light green pourer. This sets are completely unique, each has different parts made up of varying crackle glazes. Each ceramic piece is reduction fired for twelve hours and thrown with a high iron clay body.

Wooden board: Length 40cm
Inkwell: Height: 5.8cm - Width: 7cm
Pen: Length: 18cm
Large brush holder: Height: 9.5cm – Width: 5.5cm
Small pourer: Height: 8cm – Width: 4.7cm

Two pen rests are included per set.